Ticket delivery already in progress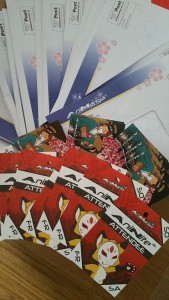 Dear AniNite-Attendees!
Presale ticket delivery has already started and the first wave of tickets is going to reach their orderers.
If your ticket has not arrived yet, don't panic, it may just take a little more time, until your AniNite envelope is handed out.
Please don't forget to take your ticket with you, when you visit the convention. Missing tickets will not be refunded and you need to buy another one in that case.
Best regards,
your AniNite Team 😉
Ticket presale started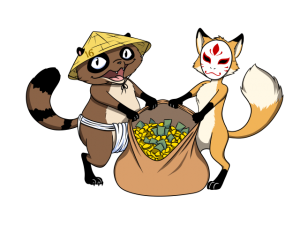 After a long time of waiting, the AniNite 2016 opens the presale.
But there is more to tell:
Our new ticketing system offers a option for visitors:
Postal delivery of original AniNite tickets.
Like the years before, visitors can order ticket vouchers to receive original tickets directly at the convention (Option: Collection by customer).
But now you may also choose to receive tickets by mail delivery, which means no further waiting at the presale cash desk.
Visitors who order Con-Packs will also receive a voucher for their package that will be handed over at the entrance.
So order your AniNite tickets now, … as long as they are available 😉