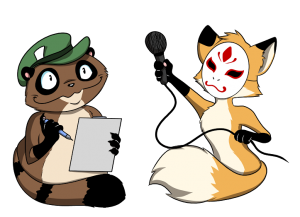 We all like and love Anime, it goes to a certain point where we can identify a piece of cloth and name the place or character with that tiny detail.
With this special ability, are you ready to test it in a competition against others and to determine who has the biggest knowledge about Anime?
Don't be afraid to enter because you think you might fail. My team of mastermind and myself won't be as evil as we would be usually when we compete in our little group. We will stay simple with things like:
OSTs,
Intros/Endings,
Character voices,
Quotes,
Pictures of scenes,
etc.
There you go, as you see nothing really hard (or?).
The rules are pretty simple. You will hear a sound sample, see a picture or read anything that's on the screen. The only thing that's left for you, is to guess the right answer, if you got it right you will receive a point. The Team with the most points will arise the victor and claim the title of the "All Anime knowing entity".
Now you're asking yourself for sure how you can enter this competition for glory and fame. There is no simpler way, than to show up at the information table and to sign your team up.
See you!
Your Anime-Quiz-Master 😉